"It's a pleasure to have friends coming to the distance."
The Nanjing Wande Group welcomed two friends from the United Kingdom, Lord Mark Bates.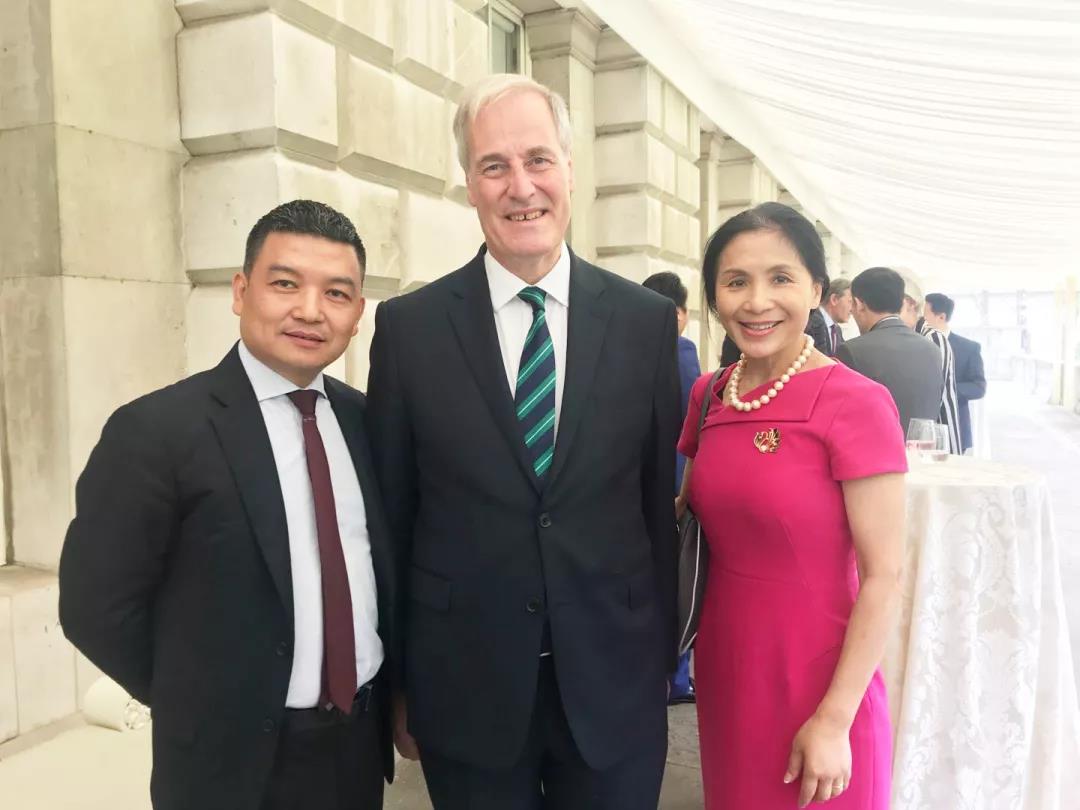 In June of this year, Wu Wanpeng, president of Nanjing Wande Group, visited London, England, and attended a luncheon at the Rothschild family estate in the UK to meet with Lord Bates.
After communication, Wu learned that Lord Bates and Lady Bates will celebrated the 70th anniversary of the People's Republic of China by launching a charity event from Hangzhou to Wenzhou called "Friendly Walk" o August 19th to raise fund for children and young people with Down Syndrome. And through the China Friendship Association Public Welfare Foundation to set up a "walk for love" project on Tencent Charity and Public Welfare Platform, and invest the funds raised in Zhejiang for children and disabled people.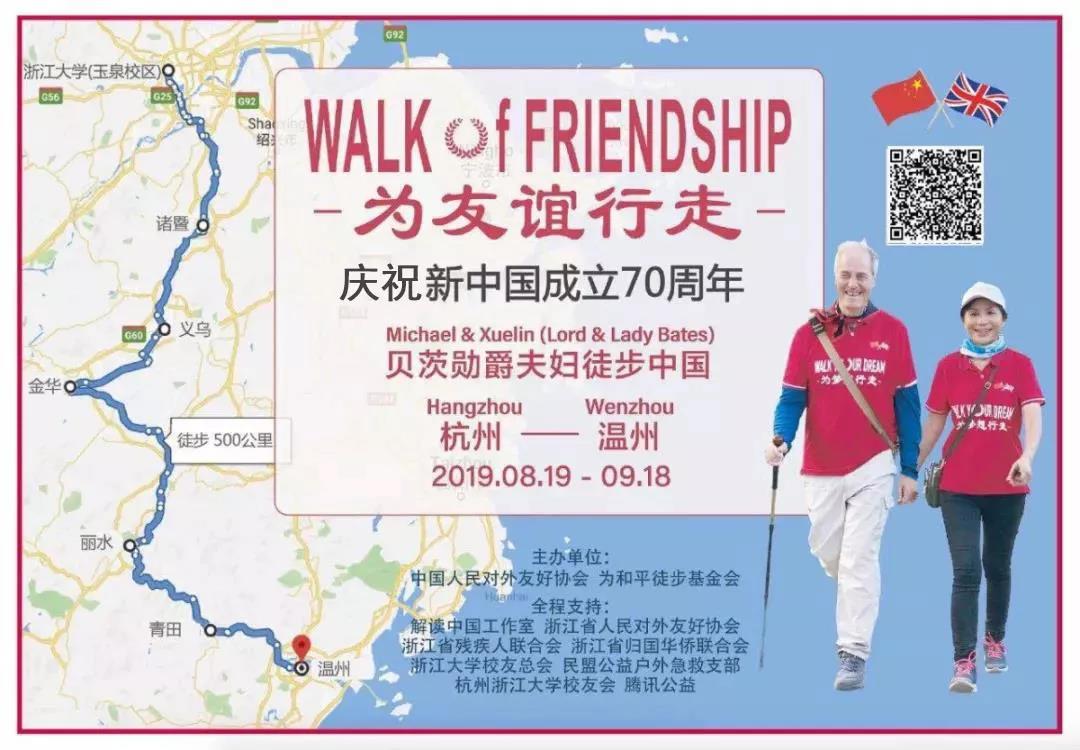 At the same time, they will also turn into a documentary "The Story of the River", let more people in the world understand Zhejiang and Chinese culture, and build a bridge between China and Britain through cultural exchanges.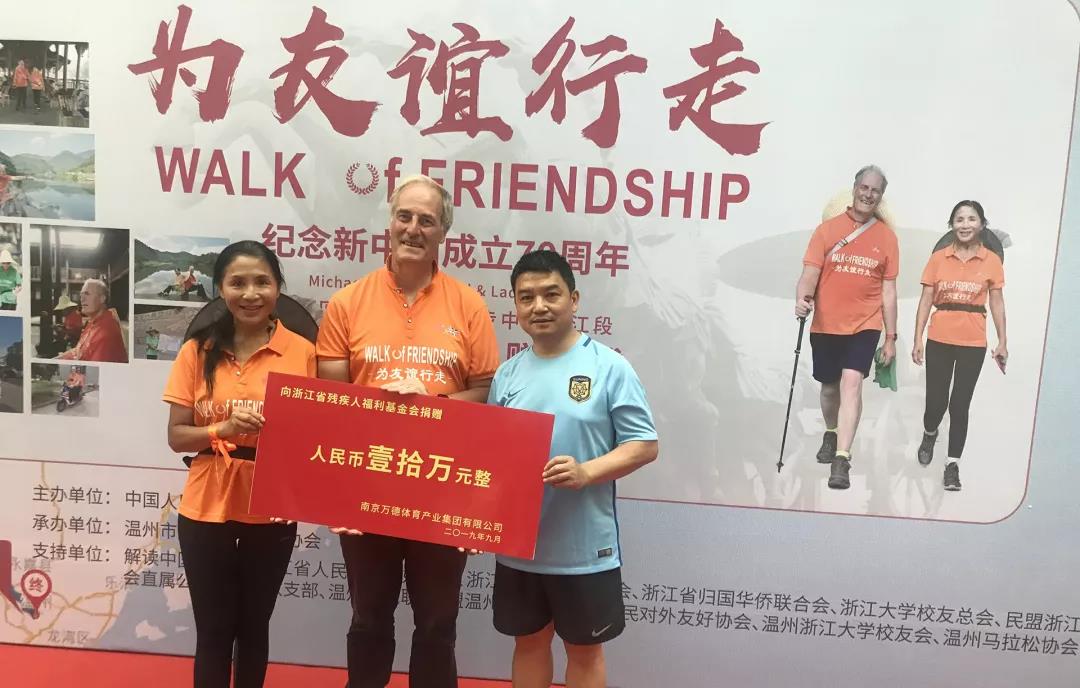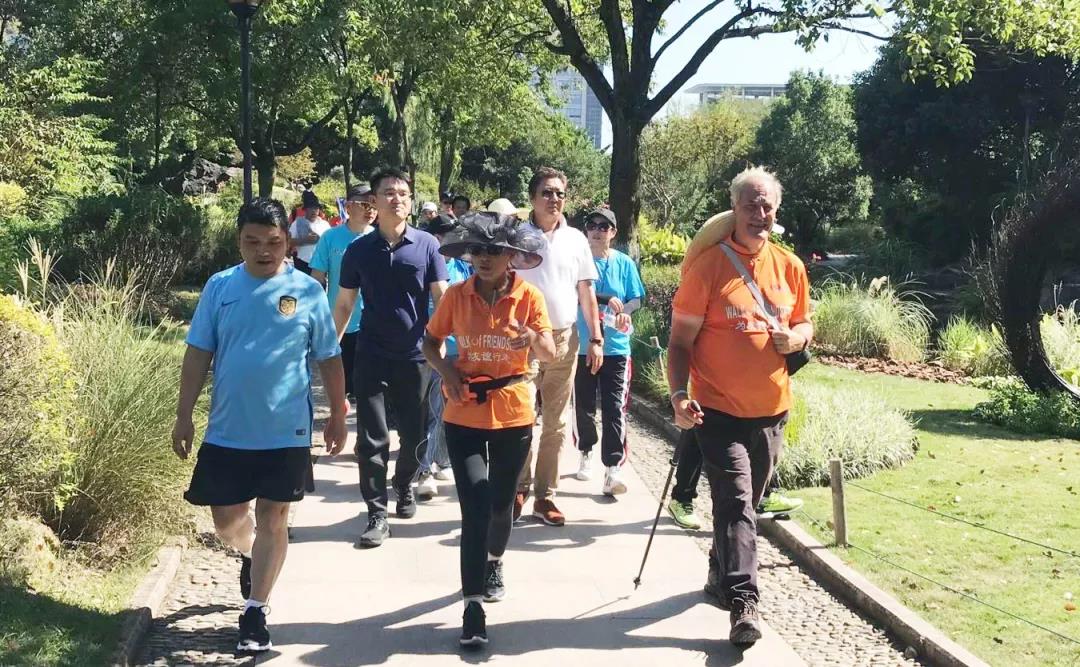 This spirit of walking for charity -"friendship, peace, culture and health" has deeply touched Wu Wanpeng, president of Nanjing Wande Group. This spirit coincides with the concept of Nanjing Wande Group to build an entire health industry.
Wu Wanpeng, President of Nanjing Wande Group, participated in the activities and ending ceremony of Lord Bates's walking in Wenzhou on September 18th in order to express respect and practice the spirit of unrequited public welfare. He donated 100,000 RMB to help public welfare activities. Lord Bates and Lady Bates were invited to visit the Nanjing Wande Group to witness the whole crowd of smart sports parks and healthy trails built to promote "Healthy China" and "Beautiful China". The couple of Lord Bates, who valued the rituals, decided to visit and exchange personally at the sports parks and factories of the Nanjing Wande Group.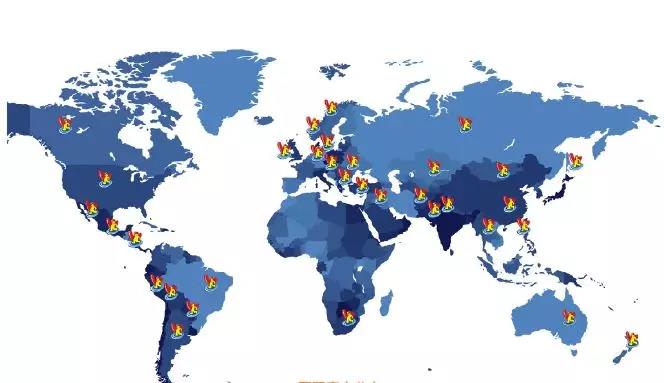 It is worth mentioning that among the more than 80 countries and regions where Nanjing Wande Group cooperates internationally, the UK is currently the largest customer in our
international market, and Nanjing Wande Group has also brought quality products and scientific fitness to the British people. idea. This meeting will become more meaningful and valuable, which will enhance the friendship between the two sides and promote cooperation and promotion in charity, sports health and trade cooperation.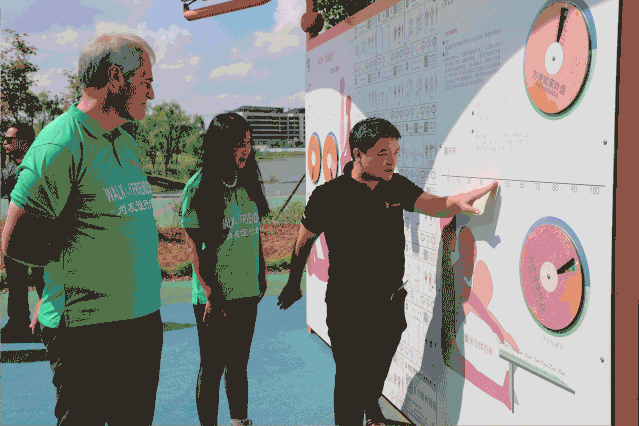 Comrades Bates, who came from afar, accompanied by Wu Wanpeng, president of Nanjing Wande Group, and a number of leaders, visited the Tangshan Park, Sports Park and Nanjing Wande Group in Nanjing Lishui District. Manufacturing base, etc.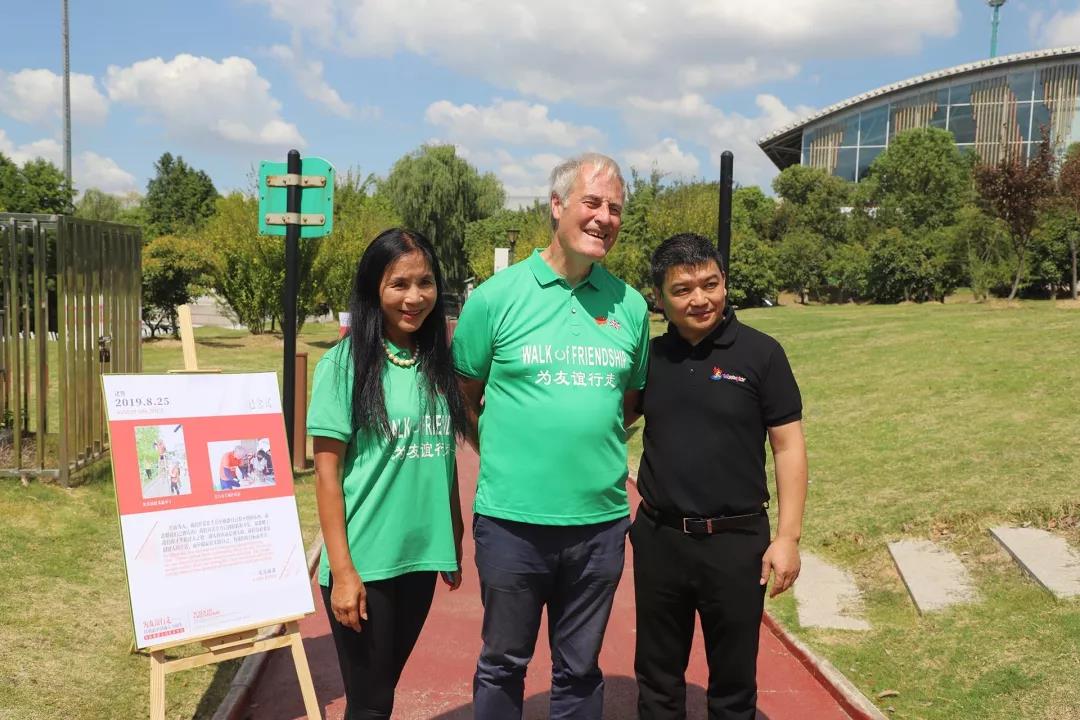 In the Lishui Sports Park, Nanjing Wande Group also planned a commemorative exhibition of charity events to celebrate the 70th anniversary of the founding of New China. It shows that Lord Bates and Lady Bates from Hangzhou took a month to walk to Wenzhou for about 500 kilometers. course. Each display rack presents the scenes and sentiments of Lord Bates's in-depth communication with the Chinese people during the walk.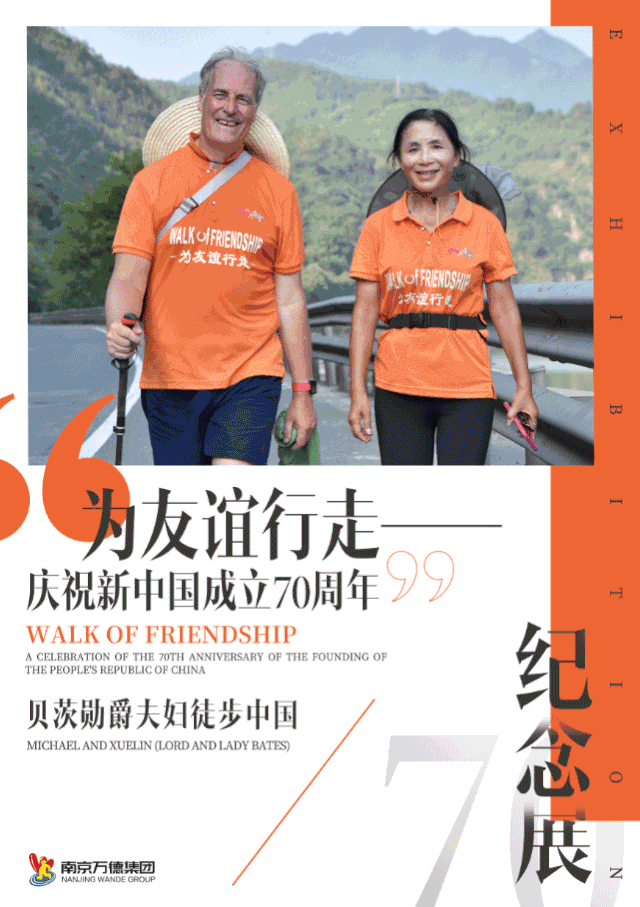 Seeing this scene reappeared, Lord Bates was very excited: "Surprise, this is a wonderful gift, great, thank you very much for everything you have prepared, the park here is also very beautiful, thanks to the local government and The joint efforts of enterprises to create such a sports space for the benefit of the local people is something I have not seen in other places. It is very advanced and very good! This will be a memorable and memorable memory."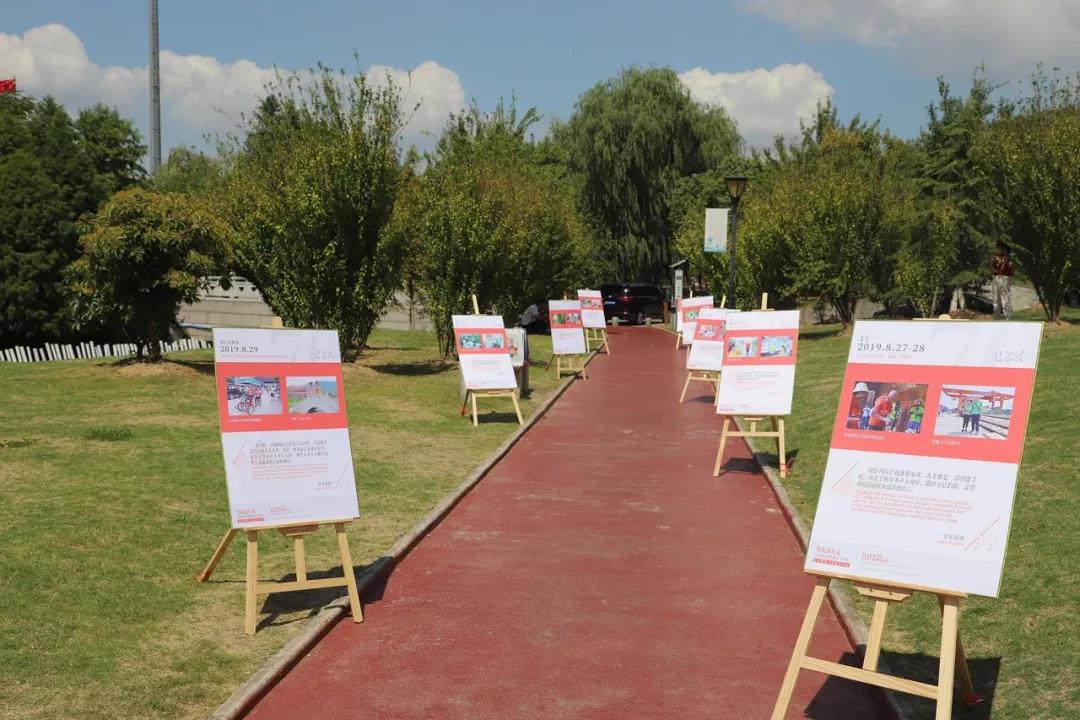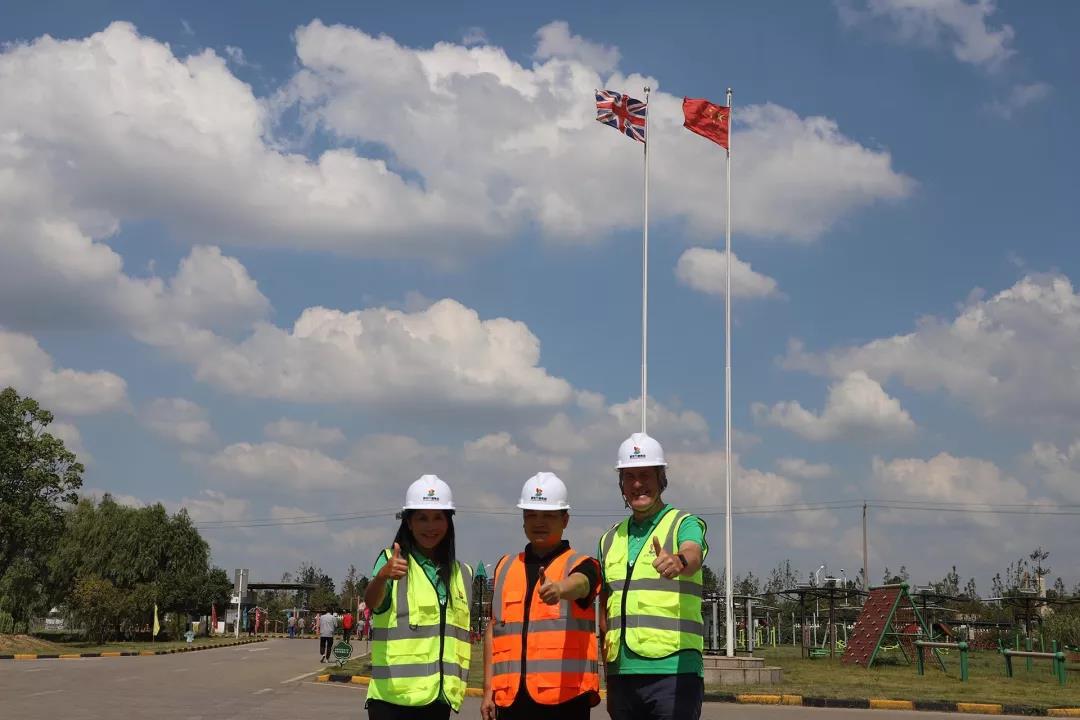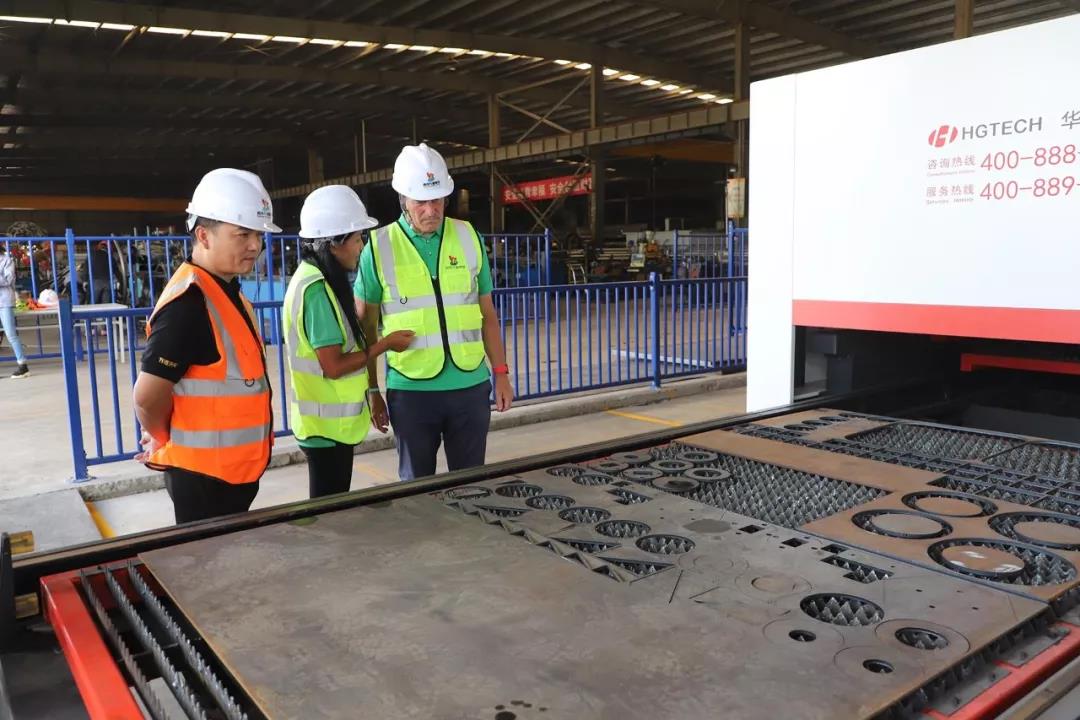 In order to further understand the development of Nanjing Wande Group and the production process of the products, after visiting the sports park, Lord Bates came to the Nanjing Wande Group Lishui Manufacturing Base to listen to the detailed introduction of Nanjing Wande Group by President Wu Wanpeng. Nanjing Wande Group has won wide enthusiasm from domestic and foreign customers through continuous innovation, novel theme and functional science products. With the initiative of the Belt and Road Initiative, it is operating in a group, brand and global way, becoming the Chinese sports health industry. Going out the leader.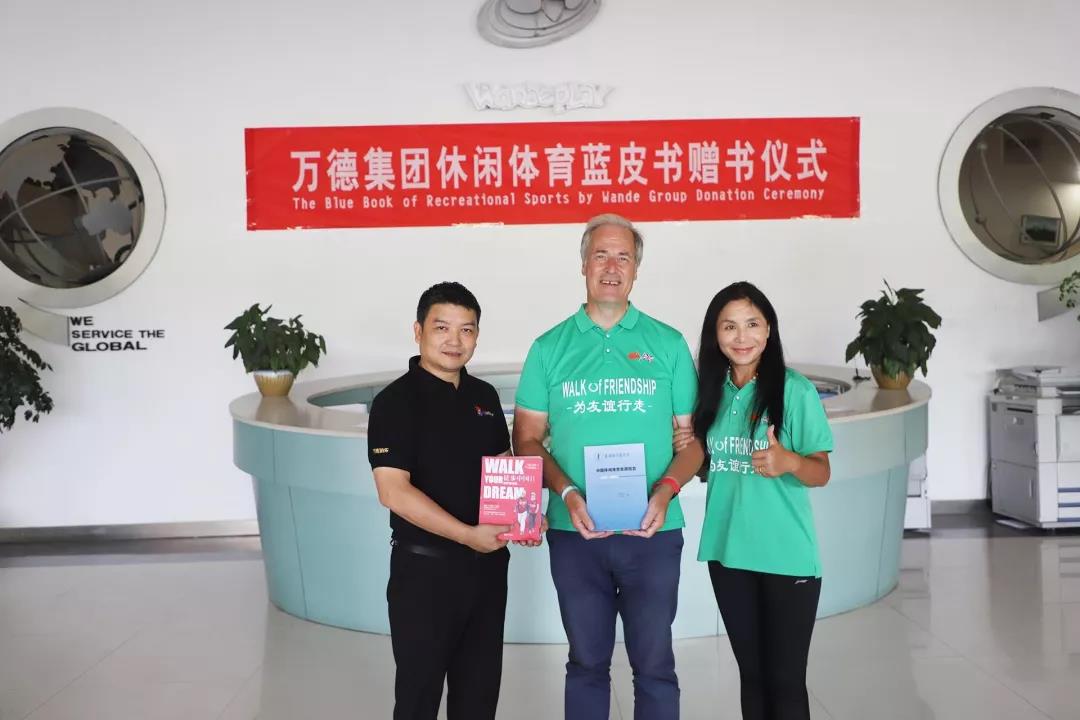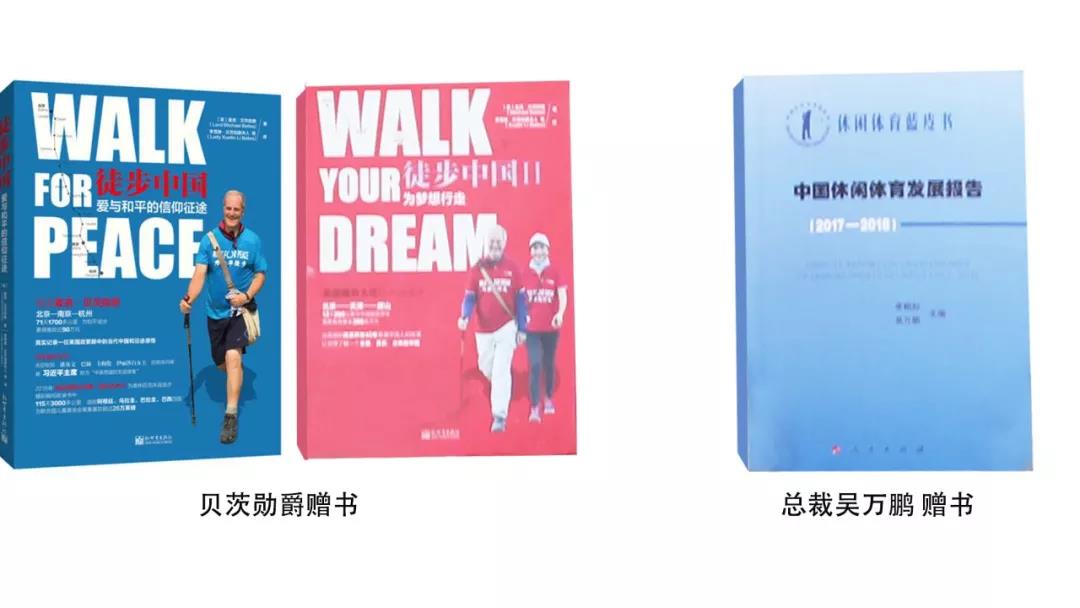 During the visit, President Wu Wanpeng and Lord Bates also presented signature books and gifts to each other. Lord Bates presented two copies of "Hiking China" to President Wu Wanpeng, and returned the "Chinese Leisure Sports Blue Book" edited by President Wu Wanpeng, through each other. Books to enhance understanding and condense feelings. Lord Bates said that "every beautiful scenery and rich cultural heritage I have seen here are deeply in my heart."
Lord Bates and Lady Bates used the charity to build a bridge of the soul, and used the walking line to transmit the power of life. The body tried to let more people see the special groups that need to be cared for, and let more people participate in the social charity. Every footprint bears witness. The profound friendship between China and Britain, we look forward to seeing you next time!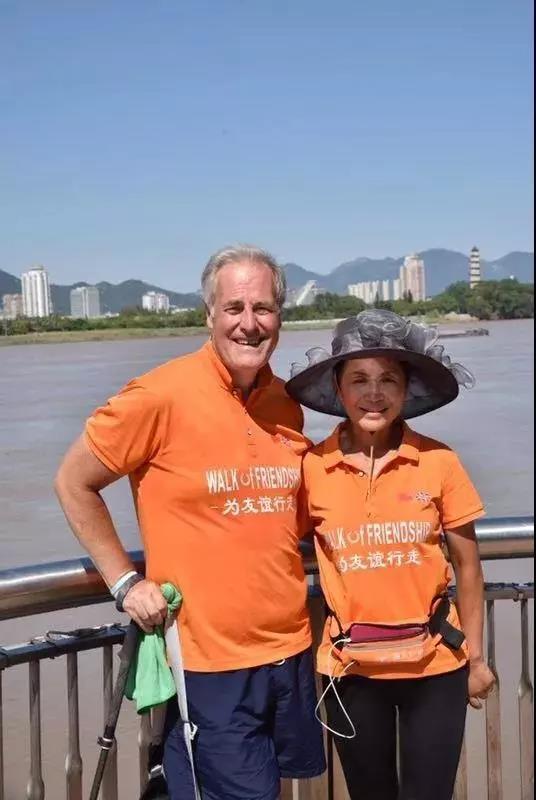 Lord Mike Bates introduced:
Lord Mark Bates, Member of the House of Lords of the British Parliament, Lifetime Noble, Advisor to the Queen's Privy Council, Member of the International Olympic Truce Committee, former Vice Chairman of the British Conservative Party (2006-2010), Deputy Speaker of the House of Lords and Vice Chairman (2012) Minister of State for the Interior of the United Kingdom (2014-2016), Minister of State for International Development and Spokesperson of the House of Lords of the Ministry of Finance (2016-2019), Lord Bates resigned from the post of Minister of State in April 2019, and is now dedicated to promoting Sino-British Communication and charity. Lord Bates is a Zhejiang-born son-in-law who loves China. He walked to China in 2015 and traveled from Beijing to Hangzhou. He was called "the friendship messenger between China and Britain" by General Secretary Xi Jinping.
Lord Bates's journey to China
To commemorate the 70th anniversary of the anti-fascist victory, Lord Bates walked from Beijing to Hangzhou on foot, which lasted 71 days and traveled 1,702 kilometers.
In the same year, during the state visit of Chinese President Xi Jinping to the United Kingdom, Lord Bates had several meetings with President Xi. President Xi especially praised the good deeds of Lord Bates.
Lord Bates will continue to travel south from Wenzhou in the future, through Fuzhou, Xiamen, Guangzhou, Shenzhen, and Hong Kong, China.
bless them! Wish everything went well!
Nanjing Wande Group practiced charity and charity, donated 100,000 yuan to support the British Bates Lords walking tour.