What is a public fitness equipment?
Views:0 Author:Site Editor Publish Time: 2021-01-12 Origin:Site
More than ten years have passed since the promulgation of the National Fitness Regulations, and public fitness equipment has spread all over the streets. There are also more and more companies engaged in the production of outdoor exercise equipment. Faced with a dazzling array of public fitness equipment, consumers may be suffering from choice phobia when choosing.

Here is the content list:
What is outdoor fitness equipment produced for?
Is outdoor fitness equipment a favorite product for young people?
How about the market for public fitness equipment?
What is outdoor fitness equipment produced for?
Outdoor fitness equipment is equipment and facilities that are installed and fixed outdoors for people to perform fitness exercises. The applicable people include children, young people and the elderly, as well as people who need rehabilitation training. Outdoor fitness equipment has a long safe use life. Compared with indoor fitness equipment, it is more friendly to the people. It serves life of the general and allows the public to enjoy the joy of exercise.
The demand for home fitness equipment and public fitness equipment has grown at a similar level. Public fitness equipment has higher requirements for functionality and is more robust and durable, while home fitness equipment is smaller in size and has a single function. In the future, consumer groups will decide whether to exercise at home or on public fitness equipment based on their own needs and financial capabilities.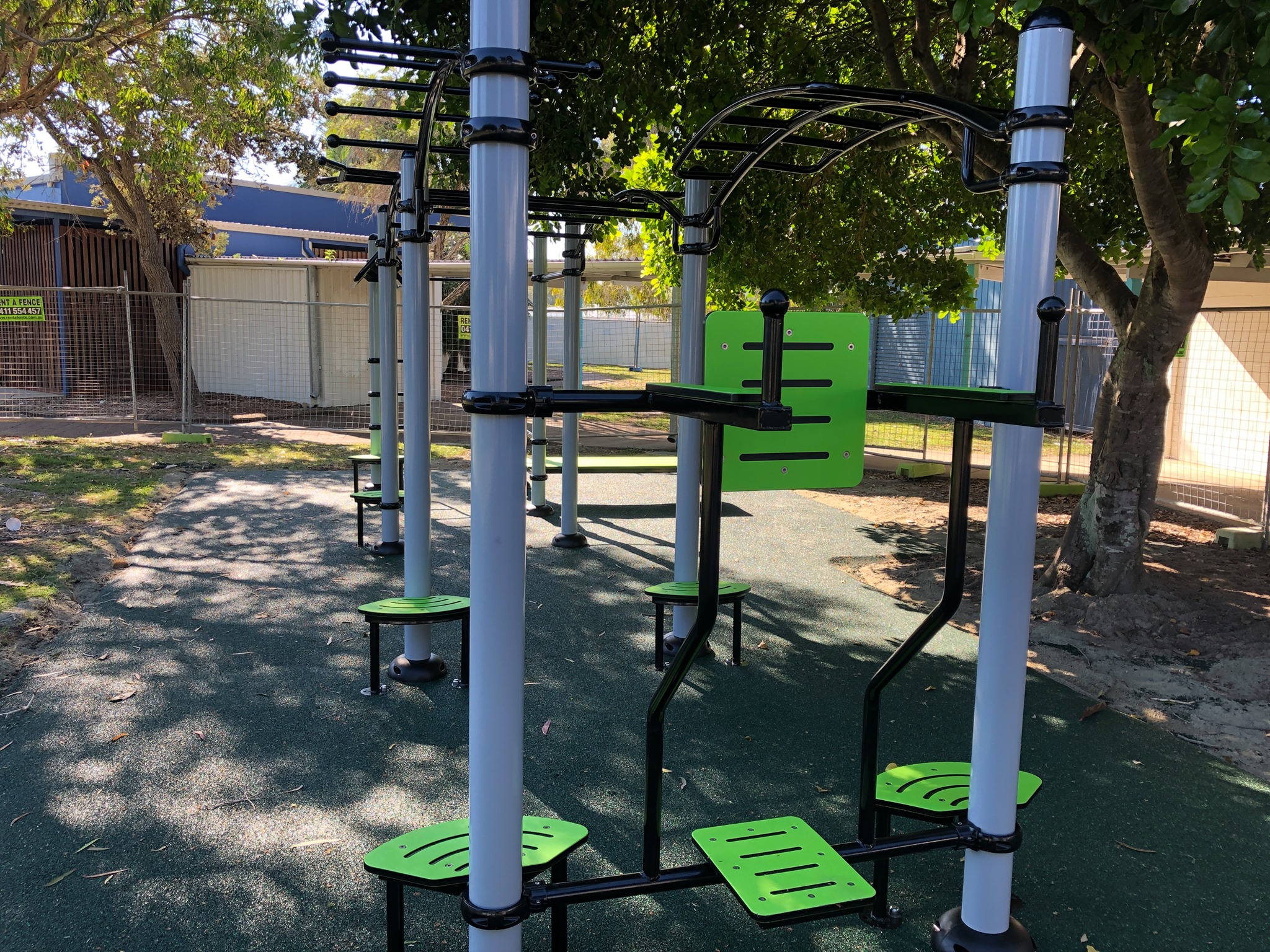 Is outdoor fitness equipment a favorite product for young people?
At any time, young people's spending power is stronger than other groups. Especially for this generation of young people, all new health outdoor fitness equipment attracts their curiosity to try. Outdoor fitness equipment has a natural attraction to modern young people, and is relatively safe, and the maintenance cost and risk for the company are relatively small.
As the saying goes, life lies in movement. For people in modern society, high-intensity work pressure has caused us to lose a lot of free time. It's not uncommon for the workplace to work overtime and stay up late to die suddenly in the news, so we should pay more attention to our health. After get off work, go to outdoor exercise equipment for half an hour, which can effectively improve the health of office workers.
What's more, in recent years, with the continuous transformation of domestic childcare concepts and the continuous advancement of national quality education, schools and parents have shifted the focus of child training from learning to comprehensive quality training, and outdoor fitness equipment for children has emerged. Children outdoor fitness equipment not only appears on the school's purchase list, but is also favored and sought after by investors.
How about the market for public fitness equipment?
Active fitness groups tend to be younger, while passive fitness groups are mainly middle-aged and elderly people, both of which have great development prospects. On the one hand, under the national fitness boom, more young people are becoming more aware of fitness. On the other hand, China's population aging is accelerating, and the overall static fitness demand will also increase.
From the perspective of the development of outdoor fitness equipment industry, we must grasp the core technology well, make the products more refined and specialized, and do what we are good at will make our products more competitive.
But from the perspective of brand survival, many outdoor fitness equipment merchants are more willing to take the multi-category marketing route. In this way, when a certain outdoor fitness equipment category does not respond well to the market, other categories can make up for and drive the overall sales profit growth.
Whether it is a single-category or multi-category operation, it is an important direction for outdoor fitness equipment enterprise development. If every outdoor fitness equipment brand can focus on its product category, refine its products, launch representative innovative products, and keep it away from competing products. Even if you want to go for multi-category development, you must ensure that you have the core technology.
Nanjing Wande Sports Industry Group Co., Ltd. provides you with one-stop satisfaction and relieves customers' worries by providing customized development and design according to customers' investment needs, from public fitness equipment design to production, from installation to after-sales service. We believe that public fitness equipment is a hot industry in the future and has unlimited development potential. We look forward to working with you!