School fitness equipment is a necessary facility for schools, which helps students and teachers and staff to keep fit. So how to correctly assemble School fitness equipment is a serious problem. If it is not assembled properly, unpredictable risks may occur. For assembling School fitness equipment, I will start from preliminary research, custom design, door-to-door installation, and after-sales service. Aspect introduction.

This article contains the following:
Preliminary research
Custom design
Door-to-door installation
Post-sale service
1.Preliminary research
First of all, we need to conduct a market research in order to identify whether the target users are kindergarten students or teenagers. Secondly,we need to understand the school's aspirations, in order to enhance the physical fitness of students, or to allow students to play happily, or to integrate the two aspirations.Other than that,We have to determine the amount of money the school can provide, the location of the School fitness equipment and available space.
2.Custom design
Next, we need to determine the materials, standards and types of fitness facilities.It is important to note that in order to protect outdoor fitness equipment from inclement weather, we need to choose durable materials like metal and find ways to reinforce them.At the same time, we need to pay close attention to the target area on the School fitness equipment standards to avoid violating them.
After that, we can determine the type and amount of exercise equipment to make the best use of space while maintaining a safe distance.Of course, the most important thing is that we need to ensure the safety of outdoor fitness equipment as far as possible, so as not to harm students.We can be more complex fitness facilities above the post instructions, this can effectively reduce the probability of injury students.
In particular, we can adapt to local conditions, build skating or golf courses, thus increasing the diversity of sports, so that students enjoy more fun.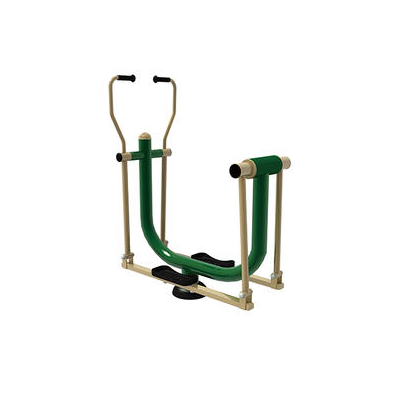 3.Door-to-door installation
We provide door-to-door service, responsible for the transportation and installation of the School fitness equipment.If the location permits, we will provide a intelligent community fitness solution,including Physical measure board area,Strength fitness area,Flexible fitness area,Aerobic fitness area,Comprehensive fitness area,Ball sports area ,Fitness intelligence track and Post-sale service.
In addition, we can also provide equipment for the steeplechase. The Obstacle Race project is a comprehensive fitness training system for the school physical education, the college entrance examination, the national defense education, the youth outreach training,interesting and competitive.
Providing a on-off line, end-to-end solutions, the system combines the traditional outdoor fitness equipment, intelligent wearable equipment, large data cloud computing, scientific expert algorithms and a series of leading-edge technology, can provide a comprehensive movement information collection , analysis, reporting, and professional sports intervention and feedback during exercises.
4.Post-sale service
With regard to Quality assurance and after-sales service, according to our company's policy, all equipment warrant for one year. During the year, owing to natural damage , which appear in the using process and is not maliciously man-made destruction. Our company will provide the corresponding components free of charge;Beyond one year, for replaced parts, components need to charge at cost. All the fees of freight are in buyer's account.
For School fitness equipment, I have some suggestions:
Keep the equipment as clean as possible.
If it is to be used, it should be strictly inspected and supervised.
If the facility is found to be damaged, report it for repair immediately.
The above are the steps of how to assemble School fitness equipment, I hope to help you. We are committed to providing practical, good performance, safety and maintenance School fitness equipment. If you have any questions during assembly, please contact us in time.