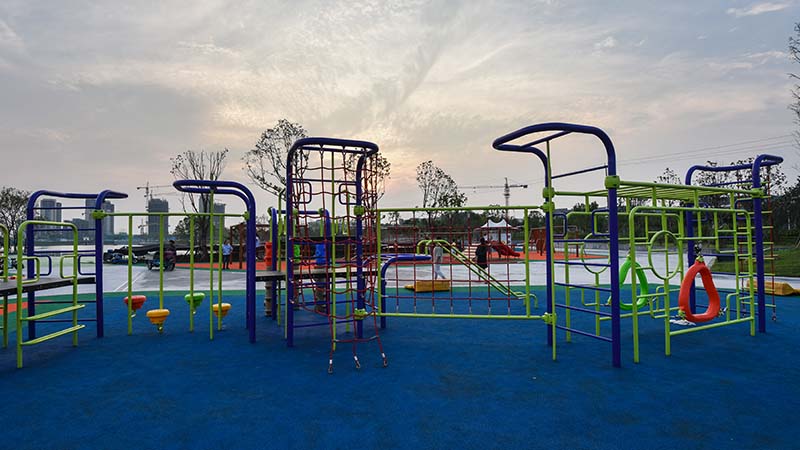 With the rapid development of the amusement industry, outdoor playground equipment security issues are widely affected by people's attention. How to design a safe outdoor playground equipment , has become a very important topic, Nanjing Wande Play Facilities Co., Ltd, would like to share their suggestions to everyone.
Outdoor playground equipment try bring kids more activities like play in the real nature.It gathered climbing, sliding, play function as one of the products. So for the designing work, the designer need to take into account the children may occur in different situations, do preventive work to improve the safety of equipment.
1. Any place on the outdoor playground equipment which may cause the child's hand, head, body and feet and other parts of the body trapped must be strictly avoided.
2.Swing, spring riders must consider the product buffer performance.
3. All the outdoor playground equipment, there is no sharp part of the exposure (such as screws, etc.), exposed parts may be related to the child's clothes and the children may got hooked and lead to danger. So the exposed part must be covered with a round cover.
4. Must use high performance, high quality, durability, good material for outdoor playground equipment production.
5. In order to prevent the child accidentally fell, in the outdoor playground equipment a specific height, the protecting fence must be set.
6. It is recommended to lay a safety rubber mat on the outdoor playground ground. In the case of children falling, you can rely on mats for damping and reducing damage.
If you do the above recommendations, the safety of outdoor playground can be greatly improved, to create children a better outdoor playground site.