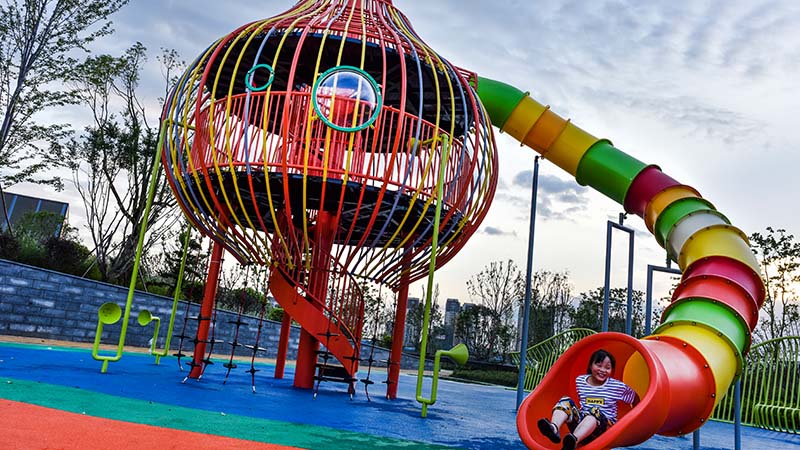 How to make the outdoor playground equipment attractive to kids has been a very important issue to both the manufacture and the distributors. Nanjing Wande Play as a professional supplier with more than 30 years experience in this industry, would like to share their thoughts as below:
User colorful components. Deep researches have been made on colors selection and assortments, which can bring kids the visual amusements and mental influences. Especially the bright color like red, orange, blue, yellow, lime etc. Kids will fall in love with the outdoor playground equipment as soon as they see it.
Creative different themes. The children are full of imagination, we also need to creative them a chance to make further imagination. When play in the outdoor playground equipment of forest theme, they could image themselves as play in a real forest, get the chance close to the nature. When play in the outdoor playground equipment of outer space theme, kids got a chance to explore the space beyond the earth.
Add challenging activities. Children would like to take any opportunity to challenge themselves when play on outdoor playground equipment. They are practicing to be more stronger and braver. Donot worry about the kids when they are doing adventures. They have self-protection awareness. What we need to do is removing the unsafe factors from the design.
Last but not least, Wande Play would like to emphasize that no matter how attractive the outdoor playground is, the first thing is the safety. If you are not so certain about the safety, let the professional factory to do your playground equipment production will be the best choice!